Oakland County MI's Reliable Well Drilling
If you have low quality water, low water pressure, or not water at all, we highly suggest that you don't put off the repair! If the problems aren't treated early, small problems can turn into larger problems very quickly which makes it costly. We're the company you want to call when you first see signs of problems with your water. We are a team of professionals who have the know-how and problem solving abilities to find the problem and come up with a solution
For over 30 years, Richman Well Drilling, LLC has been providing drilling services to the Southeast Michigan community. We are extremely passionate about our customer's satisfaction and our pristine reputation for being the best means a lot to us. We are the well drilling experts that specialize in the installation and repair of both wells and water pumps, well drilling, inspections & repairs, water tank repairs, well abandonments, well inspections, water softener tests, and water quality assessments. We offer a 24/7 service since we understand that pump or water emergencies arise with little to no warning. We will get your water system back up and running without any additional problems.
---
Professional Services Offered near Oakland County MI
Well Drilling And Well Inspections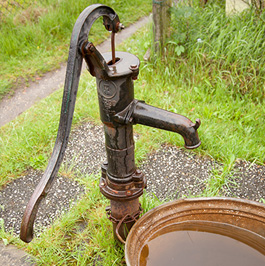 Well drilling is the process of drilling a hole in the ground for the extraction of a natural resource such as ground water or oil. The first procedure to drilling a water well is groundwater exploration since finding the right place for your water well is important. We use scientific methods to locate your well in a place where you will get the most water. In addition, we locate adequate water sources that have a specific distance from sewage systems and other structures. You get to save time and money by having Richman Well Drilling install your water well.
We are a licensed and insured water well system hence we get to evaluate your well. Routine inspection of a well is important in order to ensure that it operates properly, prolong its useful life, and protect your investment. Most importantly, inspection help to protect your health by discovering issues that could result in water quality problems presenting a health risk.
Well Abandonments
An abandoned well is a well that is plugged in permanently due to technical reasons in the drilling process that may threaten the public's health and safety. Well abandonment operations are often more difficult than initial well constructions. Such operations require maximum efficiency and safety while limiting impact to the environment. At Richman Well Drilling, we provide the technology and expertise to facilitate safe and efficient operations for plug and abandonment solutions. Our full suite of well abandonment technologies reliably and accurately addresses a wide range of environments.
Water Softener Tests
We test the water to come up with the best solutions to treat your water. We go that extra mile to ensure that our customers get well-conditioned water. Most wells need a water softener and even an iron filter. Well water can sometime have white spotting, unpleasant odors, orange staining, or just sediments. This is why water treatment is the final stage of your water system. We help turn raw well water into clean soft water. Reasons to condition and soften your water: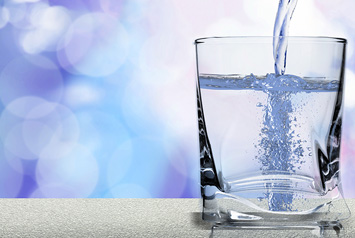 Better for septic fields
Better for skin and hair
Eliminate the 'rotten egg' smell
Bottled water quality drinking water
Removes dangerous minerals
---
Have a Look at Our Reviews and Contact Us For Your Future Well and Pump Service Needs
I just wanted to thank you again for replacing our well pump. Your service stood out far above the rest of the well drilling companies I contacted. I especially appreciated your willingness to come out that same evening I called you, give me an estimate, and return the very next afternoon to do the work. Furthermore, you were so sweet & patient with my daughters who followed your every move. I wish you the best of luck with your company. With your knowledge, experience and personal touch you will surely be successful. If you are ever in need of a referral, please do not hesitate to use my letter
- Amy H.
Thanks so much for the help and taking the job. I greatly appreciate it.
- Julia W.
Thanks so much for fixing our problems as quickly as you did! It was great taking a shower without the water going off! Thanks so much.
- Liz M.
---
We are proud members of the State of Michigan Well Drillers and Michigan Ground Water associations, and promote quality drilling throughout SE Michigan. Reach out to us at Richman Well Drilling today and we will sort out all your water issues!