New Wells Drilled and Existing Wells Repaired by Certified Well Drilling Contractors
---
Ensuring That No Home or Business in Oakland, Livingston or Genesee County is Without Clean, Safe Water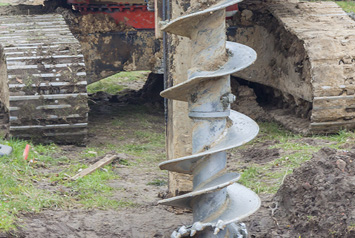 Whether you're setting up a spare water supply or serving an area that public utilities don't reach, wells can add considerable value to your property. Like any other investment in your home or business, however, wells are only worthwhile if you build and maintain them properly. Richman Well Drilling, LLC provides the construction, inspection and repair services to keep your water supply abundant and safe under all conditions.
Careful Construction for Sturdy New Wells
When digging and building a new well, it is essential to first get a good understanding of the property. We begin each drilling job by conducting a free inspection of your land. We assess the type of soil, likely sources of water and any potential threats that could harm your water quality or threaten the equipment. This information allows us to build wells that are durable, safe and capable of lasting for decades.
Once we have conducted a thorough inspection and learned everything we need, we advise you on all your options for drilling. Our goal is to provide you with as many possibilities as we can, allowing you to find a well that meets your budget, water needs and other constraints. When you decide on a well, we set to work building it, making sure to meet all of your requests while doing as little to disrupt your property as possible.
In-Depth Well Inspections and Pump Repairs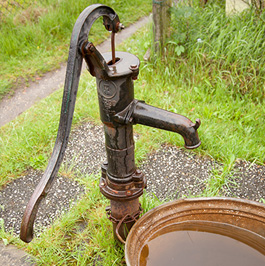 Richman Well Drilling, LLC has more than 25 years of experience providing water supply services in Michigan. We know exactly what environmental and architectural factors can put strain on your well. If your water supply becomes cut off, does not flow as smoothly as before or appears to be contaminated, it will not take us long to figure out what the problem is. We will visit your property, look over all the equipment and determine how best to restore your well.
While every well is different, most residential and commercial problems are relatively simple to fix. We often encounter:
Pump Problems - The well itself may be fine, but the equipment needed to carry water out of it may not be functioning properly. By performing comprehensive pump repairs, we not only give you a steady supply of water but also save you from excess energy use.
Tank Troubles - Water tanks can spring leaks or become contaminated with outside diseases and debris. This undermines both the efficiency of your water supply and the quality of water that you get. We can make quick, effective tank repairs, and if the tank is too compromised to keep using, we will replace it with a fully functional one.
The Richman Well Drilling, LLC team is insured and licensed to perform well repairs, as well as water testing, abandonment and countless other key services. We are proud members of the State of Michigan Well Drillers and Michigan Ground Water associations, and promote quality drilling throughout the state.
---
For more information on well services for your business or home, contact us today!