Water Quality Testing from Holly, MI's #1 Well Water Specialists
---
Cultivating Quality: Commercial & Residential Water Testing from Richman Well Drilling, LLC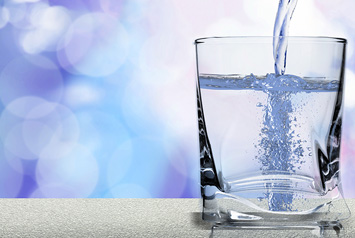 If you're concerned about water quality, building a private well is a double-edged sword. On the one hand, it allows you to take charge of your own water supply, fixing issues as you detect them rather than waiting for public services to resolve them. On the other, private wells are subject to the same potential threats as public water, and you may not have the same resources or expertise to protect them that city and county authorities possess. Richman Well Drilling, LLC is committed to closing this well maintenance gap.
Comprehensive Water Quality Testing in Oakland, Livingston and Genesee Counties
With more than 25 years of experience in the area, Richman Well Drilling, LLC has experience with every major form of water contamination. We are fully prepared to detect and solve any problem, including:
Hard Water - Excessive amounts of calcium, magnesium and other minerals may become dissolved in your water. Not only does this affect taste, but in large enough concentrations, these minerals can create problems for your health.
Exposure to Bacteria - Whether through contact with your septic tank or exposure to the ground and air, your water can become a breeding ground for bacteria. It is essential not to drink this water until the problem has been resolved, as the diseases it contains can be deadly.
Gas Exposure - If your well or water lines are close to fuel lines or underground gas sources, the water may become contaminated with methane or other gases. This will cause the water to smell like rotten eggs and can create fire hazards.
Other Issues - Other sources of water contamination include nearby wells that have not been properly abandoned, fertilizers, pesticides, runoff from farms and barnyards, and natural minerals like iron and salt.
Richman Well Drilling, LLC is committed to keeping you and everyone else who uses your water supply safe. We deal with each of these issues quickly and effectively, sparing no expense or effort until your house or office is safe.
Signs You Should Get Your Water Tested
Richman Well Drilling, LLC has advanced testing methods that can catch any manner of water quality problem, but we can only use them if you first alert us to the issue. We encourage you, your family and your employees to look out for the warning signs of contamination, which include:
Color Changes - Water that is red, purple or black likely contains bacteria or heavy concentrations of minerals.
Taste Changes - Water that has been exposed to sodium will often taste salty, while water containing high levels of minerals may taste strange or stale.
Strange Smells - Any unusual smell is a sign that you should not use your water. The smell of rotten eggs is particularly serious, as it may indicate a gas problem that could threaten your building.
Richman Well Drilling, LLC strives to find and eliminate water quality problems wherever they exist. For more information on water testing and other services for your well, contact us today!