Experienced Well Repairs servicing Genesee County MI
Highly-Respected Well Repair Company for Over 25 Years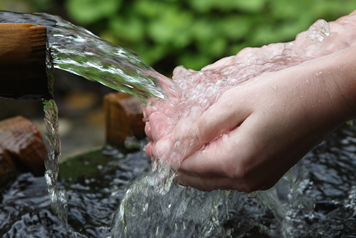 The experts at Richman Well Drilling are proudly serving Southeast Michigan with phenomenal service. The team specializes in the installation and repair of wells and water pumps, also servicing water testing. We have been providing our very best services to both residential homes and businesses.
We are passionate and truly care about our customers' satisfaction, always working until the job is done correctly and exceeds your expectations. We don't ever leave jobs knowing that we wouldn't have the same work done in our own homes. We have a great reputation for being the best in the Genesee County MI area and that truly means the world to us. We now that it's becauase of our customers' satisfaction with our affordable prices.
---
Professional, In-Depth Well Repairs
Being experienced in Well Drilling for so many years, we know exactly what environmental and architectural factors can put strain on your well. If your water doesn't flow smoothly, if it becomes cut off or appears that it could be contaminated, we will visit your property, take a look over our equipment and determine what is the best way to restore your well. It will not take us long to figure out what the problem is.
Broken wells expose your home or business to a variety of negative consequences. That's why it is crucial that you have regular well inspections and repairs on a regular basis. Most residential and commercial well problems are pretty simple to fix. Some things we often encounter:
Tank Problems
When you have a tank problem it undermines the efficiency of your water supply and the quality of the water you get. Water tanks can spring leaks or become contaminated with debris and diseases. We provide you will effective, quick tank repairs and will replace your water tank with a fully functional one if yours is too compromised.
Pump Problems
There are times where your well itself might be fine, but the equipment to carry water out of it may not be working properly. When you perform comprehensive pump repair, we give you a steady supply of water and also save you energy!
Benefits of Pump Repairs
Well Damage - When you have a faulty pump, it puts a strain on your well which will damage the water tanks and other equipment. The longer you allow this to happen the more repairs you will need, which leads to a greater chance with the well will need to be replaced entirely. When you fix the pump early on, the cost of repairs is drastically lower.
Electrical Overuse - A broken pump may not fail at transporting your water, however, it will likely use more energy than what a fully functional pump would need. This in-turn will dive your electric bill up and have the potential to create environmental damage. That's when you noticeable pump issues the quicker you fix them the cheaper your problems will cost.
It's important that you keep watch for pump damage. The better you are at finding these early signs of problems, the sooner you will be able to contact us to fix them! Make sure you keep watch of murky, smelly water because there might be a pump problem if you are experiencing that. A broken pump may not be able to deliver very great water pressure. If you experience unexplained pressure problems you should have your well inspected by our professionals.
---
We Offer The Most Effective Well Repairs in Genesee County MI
We value our customers and appreciate the opportunity to be able to serve them. Have a look at some of our reviews of our well and pump services we provide.
I just wanted to thank you again for replacing our well pump. Your service stood out far above the rest of the well drilling companies I contacted. I especially appreciated your willingness to come out that same evening I called you, give me an estimate, and return the very next afternoon to do the work. Furthermore, you were so sweet & patient with my daughters who followed your every move. I wish you the best of luck with your company. With your knowledge, experience and personal touch you will surely be successful. If you are ever in need of a referral, please do not hesitate to use my letter
- Amy H.
Thanks so much for the help and taking the job. I greatly appreciate it.
- Julia W.
Thanks so much for fixing our problems as quickly as you did! It was great taking a shower without the water going off! Thanks so much.
- Liz M.
Please don't wait until your water or well issues get worse - consider Richman Well Drilling, LLC for all of your future well and pump service needs.